Custom Machines
Interested in Building Custom Curbing Machines?
Curb Machine Fabrication
Curb-Tec has been in the curbing business for over 20 years before the development of our first flagship product, CT-3000. We invite you to put our experience as professional contractors and engineers in the curbing industry to work for you whenever you need custom curbing machine fabrication. We provide a wealth of knowledge regarding how our machinery works, and how the overall curbing and road work process can be improved. Even if you're not exactly sure what you're looking for, you can speak with the experts at Curb-Tec and we will help you make the right decision for your project.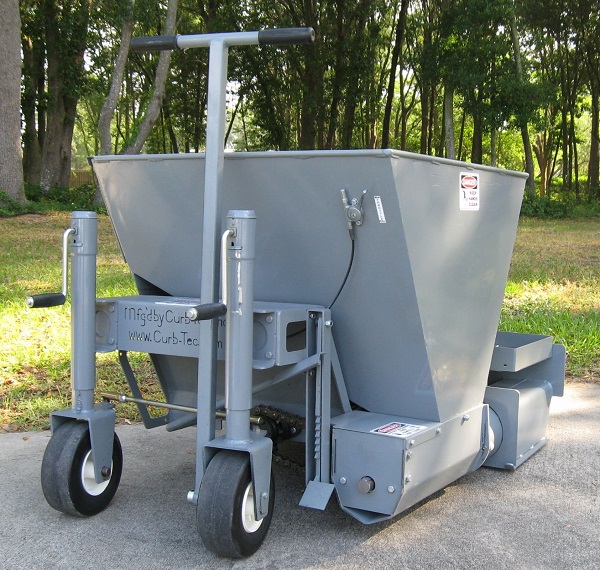 Built to Exceed Your Expectations
One of the best benefits of selecting Curb-Tec products is that we make it easy and convenient to buy spare parts or repair existing ones. We always have a large inventory of curbing machine parts on hand, and every part we fabricate includes part numbers and descriptions, so you can always source the industry standard parts locally if you need to. All of our custom fabricated equipment will utilize a wide range of parts we already have available, so even if you encounter issues down the line with your custom curbing equipment from Curb-Tec, you can enjoy greater peace of mind with our ongoing support and signature service. Contact us today for custom quotes on the perfect curbing machine for your needs.